YVP series three-phase asynchronous motors for variable frequency speed regulation
Product Detail
Product Tags
Features
This series of motors is a special three-phase asynchronous motor for variable frequency speed regulation combined with an electronic frequency converter, which can realize stepless speed regulation within the range of 150~2750rpm.
Ideal power for machinery and equipment that requires endless speed regulation. Its electrical performance and installation dimensions are manufactured in accordance with the requirements of the national standard JB/T7118-2004, and are in line with international IEC standards, and are widely used Used in transportation, metallurgy, textile, printing and dyeing, chemical, mining, fan, water pump and other industries.
◎Frame No: 71~355
◎Power: 0.55~200kW
◎Base frequency: 50HZ
◎Insulation class: F
◎ Frequency range: (3) 5~100HZ
◎ Reference pole: 4P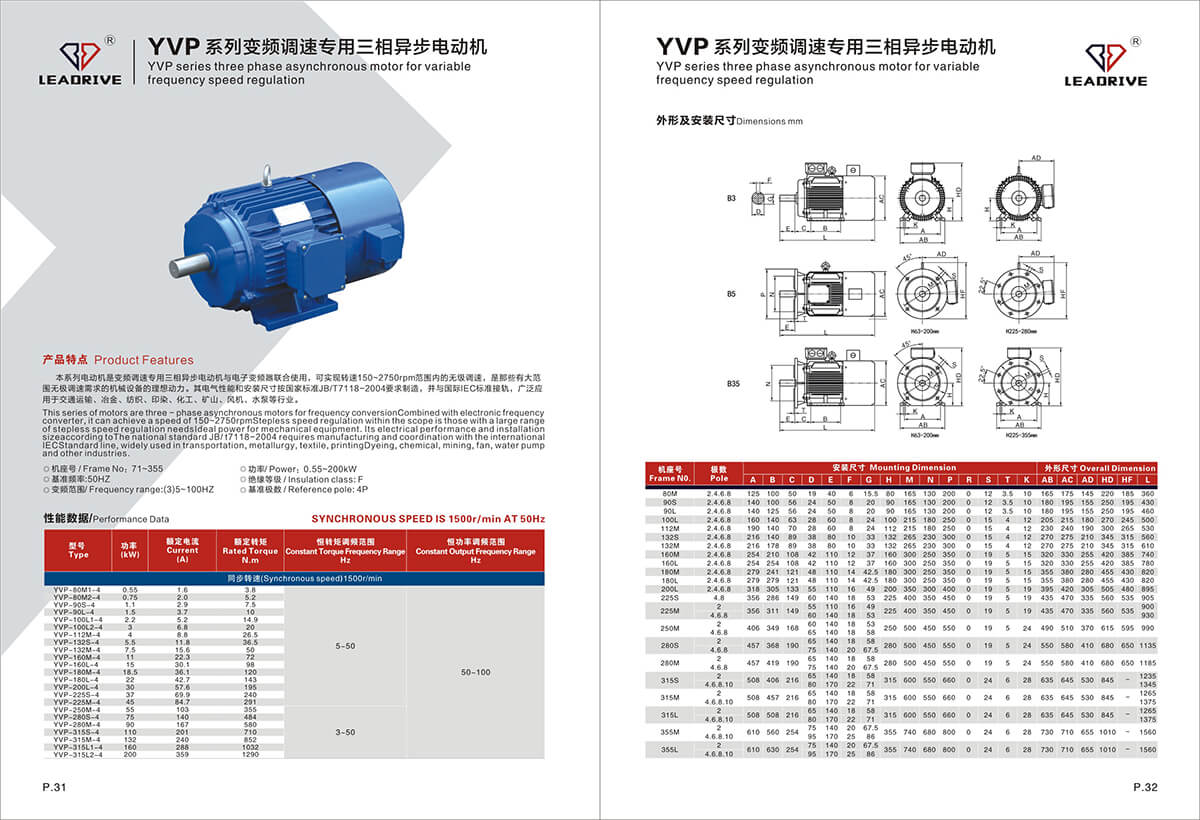 Marketing Network
The sales network of DAYI Motor has spread to more than 20 provinces and cities including Northeast, Northwest, North, Central, South, Southwest and East China. The products are exported to Europe, America, Southeast Asia and other countries and regions.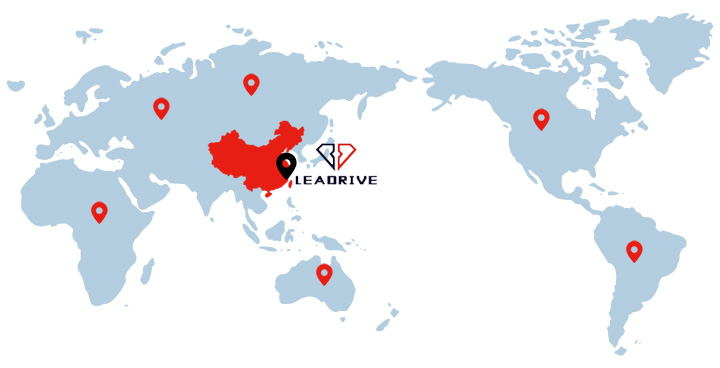 About Us
DAYI Motor is specialized in manufacturing, R&D and sales of various motors. Products include YE2, YE3, YB3, cooling tower motors, YD2, YEJ2, YVF2, YC/MC, YL and many other series of three-phase asynchronous motors and various other specialized special motors. The product adopts the national unified standard design, and the power level and installation size comply with the International Electrotechnical Commission's IEC standard. It has the advantages of high efficiency and energy saving, high starting torque, low noise, low vibration and high reliability. The products have passed the European Union's CE certification and China's CCC and CQC certification. The company has obtained ISO9001 international quality system certification. DAYI Motor is committed to providing the best solutions for industrial and power users, customizing special motors.
---
Next:
YXP series high-temperature fire-fighting exhaust fan dedicated three-phase asynchronous motor
---